Check your domain email thru gmail
Login your domain email by using gmail.
Step 1
ready your domain email address and login password.
Step 2 
Login your gmail.
Step 3
Go gmail setting > See all Settings.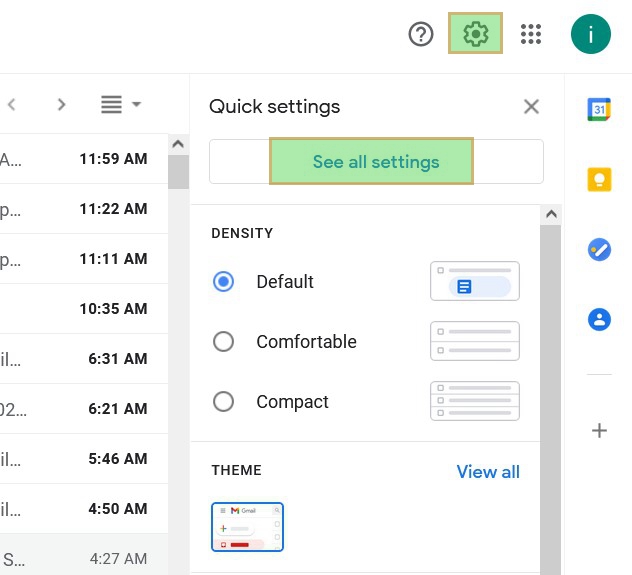 Step 4
Click  Accounts and import.
Step 5
Click Add a mail account.
Step 6
Key in your domain email address.
Step 7
Click Import emails from my other account (POP3)
Step 8 
Key in your domain email address,
Key in your password,
Key in your POP server (mail.useyourdomain.com)

Step 9
Click Yes
Step 10 
Key in your name,
Click Next Step.

Step 11
Key in your SMTP Server (mail.useyourdomain.com)
Key in your email address and password.
use port 587 default.
Optional if unable to connect with port 587
use port 25 with unsecure mode.
Step 12
Gmail is sending you a verification email to your domain email.
Click the link from email.
Done setting.